Would you like to visit the Desertas Islands Nature Reserve? Find out everything you need to know about this fascinating adventure.
The Desertas Islands are often the first glow travelers have from Madeira Island when they land at Funchal´s airport.
They are composed of three small islands of volcanic origin: Deserta Grande, Bugio, and Ilhéu Chão, located in the southeast of the Madeira archipelago (Portugal). They are characterized by the absence of population and the desert climate. In addition, they were declared protected spaces in 1990, and, through the creation of the Special Protection Area of the Desertas islands, they were converted into a Nature Reserve in 1995.
All you need to Know- Before you go.
-Biodiversity.
If you like bird watching and marine life, you will find yourself exploring the Desertas Islands, these islands are characterized by being a stronghold for birds, on the other hand, the "Lobo-Marinho" (monk seal Mediterranean) is one of the singularities that you will be able to observe since it is the last refuge of the species. Also, some of the more vulnerable species of birds that you can see are: "Alma-Negra", "Freira-do-bugio", "Roque de Castro" and "Cagarra". As well as some invertebrates such as the "Tarântula das Desertas", and several species of terrestrial birds, such as the "Corre-caminhos" and "Canário-da-terra". However, on your trip to the Desertas Islands, you will be able to observe other species and various plants in the most diverse forms.
-Authorization.
Desertas Islands are declared protected areas and cannot be visited without prior authorization. Also, you should take into account that there are restrictions on fishing and activities carried out since it is a natural reserve. In addition, there are no shops on the Desertas Islands, so you will need to take supplements with you and appropriate clothing. On the other hand, please note that the islands may not be suitable for people with reduced mobility.
-How and when to get there.
Visitors must be guided by catamaran tours or book a trip in a private boat to reach the islands, and since Madeira is privileged with a pleasant climate throughout the year, you can visit at any time of the year, however, the best time to see monk seals is in September-October when they are closer to the island.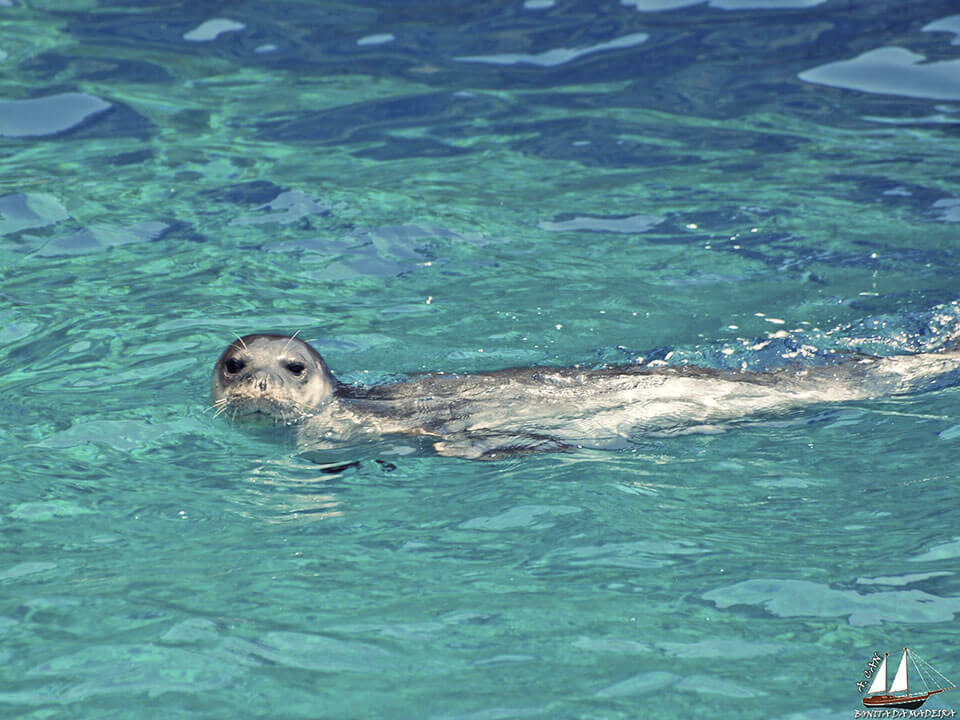 In conclusion, visit the Desertas Islands, without a doubt, will be an incredible experience where the preservation of nature and the environment work together, these islands, in addition to containing multiple unique species in the world, are a complete paradise. Also, on the way, you will be able to admire the coastal views, whales, and dolphins, go ashore with a guided tour and swim, which will make your experience unique.
Make the most of your holidays and visit the Desertas Islands with us, we will offer you the best service.
Make your reservation now, Desertas Islands | Bonita da Madeira.
If you want more information about the activities you can do in Madeira Island, you can read our article about 10 Best Things to do in Madeira Island in 2023.