Madeira Whales & Dolphins Watching Boat Tour
Madeira Whales & Dolphins Watching Boat Tour
Monday, Thursday, Saturday & Sunday: 10.30 – 13.30 / 15.00 – 18.00
Trip Total Time: 3 Hours
Boat: Bonita da Madeira
Extra Activity: Swim
Madeira Whales & Dolphins Watching Boat Tour
Come explore the crystal blue sea of Madeira Island in this Unique special cruise, in which the main goal is to find and enjoy marine life such as dolphins, whales and turtles, offering this way a magical lifetime view.
Price Per Person: 35€ (Children between 5 to 12 years old pay half price; Babies up to 4 years old don't pay a ticket)
Availability: Mondays, Thursdays, Saturdays & Sundays
Availability time: 10.30 – 13.30 / 15.00 – 18.00
Trip Total Time: 3 Hours
Boat: Bonita da Madeira
Extra Activity: Swim
Note: Swimming with dolphins is not available in this activity.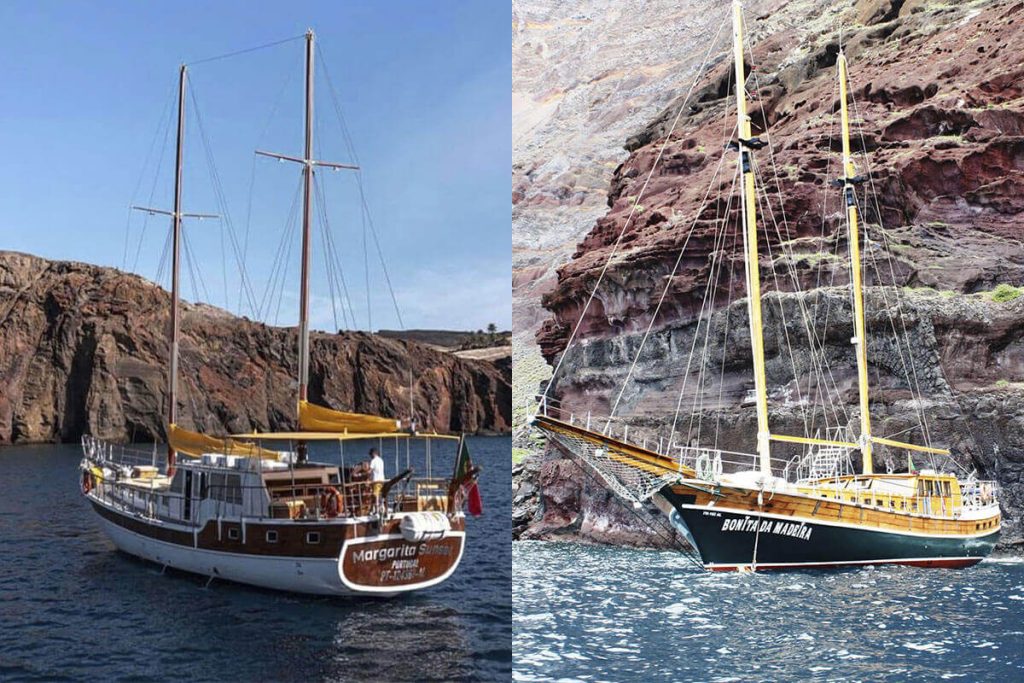 Our Boats
Genuine Wooden Gulet, with an experienced crew.
Bonita da Madeira and Margarita Sunset, genuine wooden schooners, 23 meters long and 99 tons, are equipped by a professional and experienced crew, allowing you to enjoy the crystal blue ocean, beautiful bays and marvellous coast of Madeira and Desertas in comfort and maximum safety.
You might also be interested in...
Boat Tours, Whale & Dolphin Watching and more
Bonita da Madeira
Experience The Madeira Island Ocean Like Never Before
Come discover and enjoy the crystal blue ocean and beautiful bays of Madeira Insland.
Book Now