Tuesday & Friday: 10.00 – 15.00
Trip Total Time: 5 Hours
Lunch: Inclued
Boat: Margarita Sunset
Extra Activity: Swim
Beautiful Bays Boat Tour
In this Nature lover's cruise, we'll set sail from Funchal towards Machico and afterwards to Baía d'Abra, a marvellous wild bay and Natural Reserve, where you can swim, dive and relax. A delicious hot meal will be served on board.
Price Per Person: 55€ (Children between 5 to 12 years old pay half price; Babies up to 4 years old don't pay a ticket)
Tuesday & Friday: 10.00 – 15.00
Trip Total Time: 5 Hours
Lunch: Included
Boat: Margarita Sunset
Extra Activity: Swim
Note: According to the weather conditions, the boat will sail EAST (Baía d'Abra) or WEST (Cabo Girão and Ponta do Sol).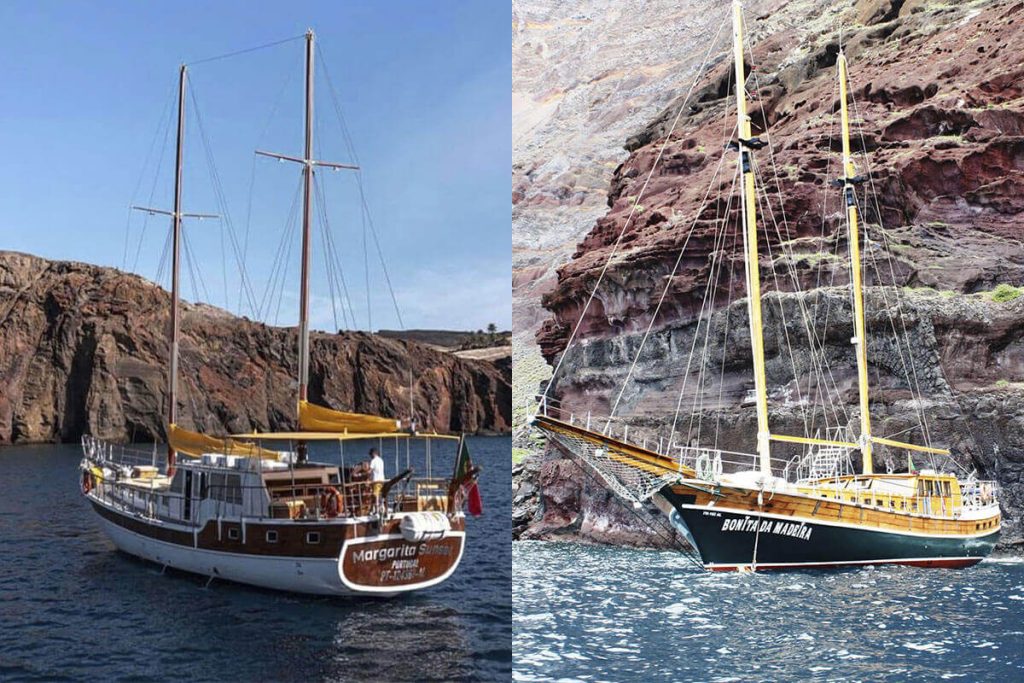 Our Boats
Genuine Wooden Gulet, with an experienced crew.
Bonita da Madeira and Margarita Sunset, genuine wooden schooners, 23 meters long and 99 tons, are equipped by a professional and experienced crew, allowing you to enjoy the crystal blue ocean, beautiful bays and marvellous coast of Madeira and Desertas in comfort and maximum safety.
You might also be interested in...
Boat Tours, Whale & Dolphin Watching and more
Bonita da Madeira
Experience The Madeira Island Ocean Like Never Before
Come discover and enjoy the crystal blue ocean and beautiful bays of Madeira Insland.
Book Now