Bonita da Madeira Reveillon 2022 / 2023
Bonita da Madeira Reveillon 2022 /2023 on the Boat
Come with us and have your News Year's Eve onboard of our amazing vessel – Bonita da Madeira. Let's make your News Year's Eve even more amazing!
Our Program:
22:15: Arrival at the meeting point at boat steps (Funchal quay);
22:30: Check-in and direct boarding on boat Bonita da Madeira;
23:00: Departure & Funchal bay trip (Sparking wine, light snacks and the traditional "canja" served on board);
00:00: Perfect position to watch the best and unique fireworks / Return to the Funchal quay.
How much it costs?
Price per Adult: 140€
Price per Children: 120€
Date: 31 December of 2022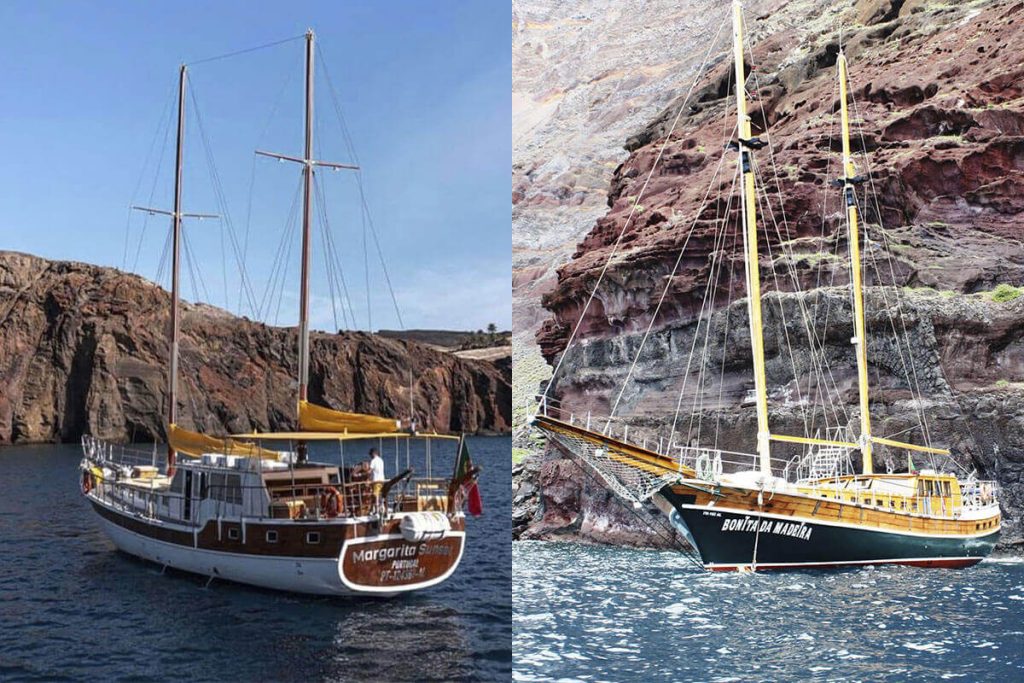 Our Boats
Genuine Wooden Gulet, with an experienced crew.
Bonita da Madeira and Margarita Sunset, genuine wooden schooners, 23 meters long and 99 tons, are equipped by a professional and experienced crew, allowing you to enjoy the crystal blue ocean, beautiful bays and marvellous coast of Madeira and Desertas in comfort and maximum safety.
You might also be interested in...
Boat Tours, Whale & Dolphin Watching and more
Bonita da Madeira
Experience The Madeira Island Ocean Like Never Before
Come discover and enjoy the crystal blue ocean and beautiful bays of Madeira Insland.
Book Now